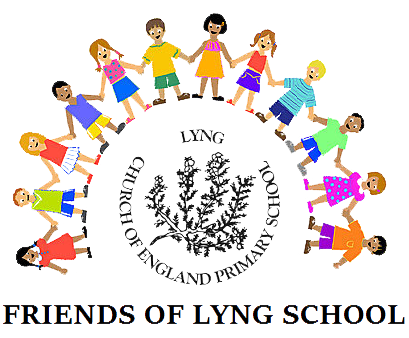 FOLS are an enthusiastic team of parents and school staff, that through fundraising events raise enough money to provide the school and pupils of Lyng Primary Academy with extra resources, trips, activities and equipment.
What FOLS do:
We raise funds by organising events/activities throughout the year for the pupils, staff, parents and the public to enjoy. Here are some of them:
Annual Christmas Fayre
Bake Sales
Book & DVD Swap Shop
Easter Egg Hunt
Sports Day Tombola & Mufti Day
School Disco
Bag2School (Secondhand Clothes Collection)
How our fundraising helps the school and pupils:
In the past FOLS have helped fund lots of great things; school trips, new books, school leavers' gifts, a pop-up gazebo, chocolate Easter eggs, Queen's 90th birthday commemorative coins, new outside seating, outside Activity Trail, technology equipment and more!
What you can do:
You too can help as much or as little as you like. We always need volunteers to help organise, set up and run our events, as well as help obtaining raffle prizes, bake cakes, make crafts, or anything else you can offer.
Get in touch:
If you would like to get in touch with FOLS you can email us FOLSLyng@gmail.com or visit our Facebook page to see what's going on Facebook.com/FriendsOfLyngSchool