We offer a range of after school clubs across the school year.
Most of our clubs cost no more than £1.50 per week, whilst some are offered at no charge. Where a charge is made for a sports club, this is subsidised by our sports premium fund. Sometimes a small charge has to be made for materials, such as cooking ingredients when the child takes home the product.
In 2016-17, we had Bollywood, Cricket, Tennis, Cooking, Athletics, Football, Gardening, Art.
Clubs Spring 2018
Mon: Sportshall Athletics for Willow Class, led by a professional coach from Norwich Community Sports Foundation
Tues: Athletics for Rowan & Oak classes, led by Yvonne from Norwich Athletics Club.  Pupils will be working towards the British Athletics Sportshall Awards.
Weds: Cooking for KS2 (as before, just change autumn to spring term)
Thurs: Street Dance for KS2, led by Parallel Dance Studios.
Karate Club
This is led by a professional coach from TKF. In the first half term, this is for Rowan and Oak pupils. After half term, there will be a class for Cherry and Willow pupils.
Running Club
This is being led by Coach Yvonne, from Norwich Athletics Club. The activities range from Sportshall athletics to outdoor athletics and distance running. Last summer, club members worked towards their Decathlon awards.  This term the focus is distance running to help children develop their cross country running skills.
Football Club
This is led by a professional coach from Norwich Community Sports Foundation (CSF). This is for Willow class pupils.
School Council
Elections have taken place and all the children have voted. Our School Council members for this year are : Alex, Simon, Heidi, Zak, Jay, Erin, Daisy O, Elliot B and Evie Y.
They had their first meeting, where Alex was voted as Chair , Simon as Secretary and Heidi as Treasurer.
Cooking Club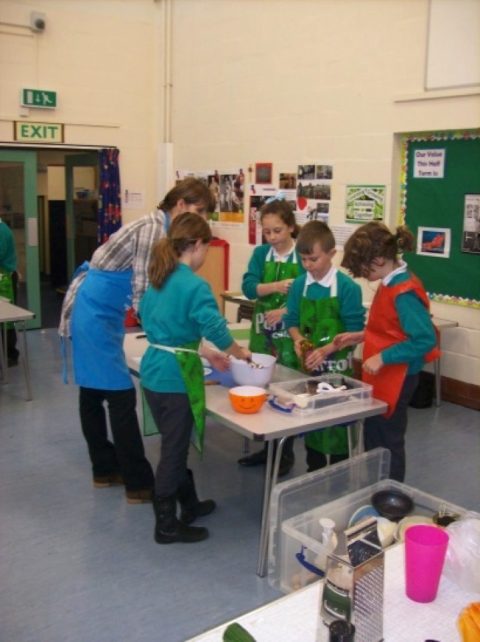 This club is taking place in the Autumn term for pupils in Oak class.
Each week the children create something to take home, working together and practising a range of cooking skills. In the first session, the children were chopping, slicing, squeezing, grating, peeling blending, and measuring to make their houmous dip and vegetable dippers. They also have to do the washing up.
Attendees need to bring a container each week.