Thursday May 6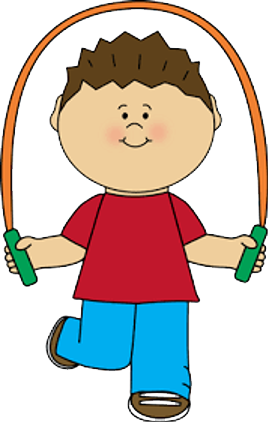 Skipping Workshops have been invited to work with our school, teaching different skipping skills to every class.
Their aim is to encourage children and adults to skip for health, fun and fitness, whilst introducing modern and traditional skipping games including individual rope tricks, speed skills and Double Dutch, back into the playground and into the PE curriculum.
Skipping Ropes will be available to buy at the end of the school day. Please bring the correct money for the Workshop Leader.
The ropes are the same as those used by the international team. They are made to a high standard, are light and turn easily to allow children and adults to progress rapidly.
Price list
children's ropes (£5.00 each)
children's SOLAR rope (£6 each)
adult ropes (£6 each)
family ropes (£7.50 each)
Double Dutch ropes set of 2 (£12 each set)
Ropes can be purchased through their website www.skipping-workshops.co.uk with a small postage fee added.