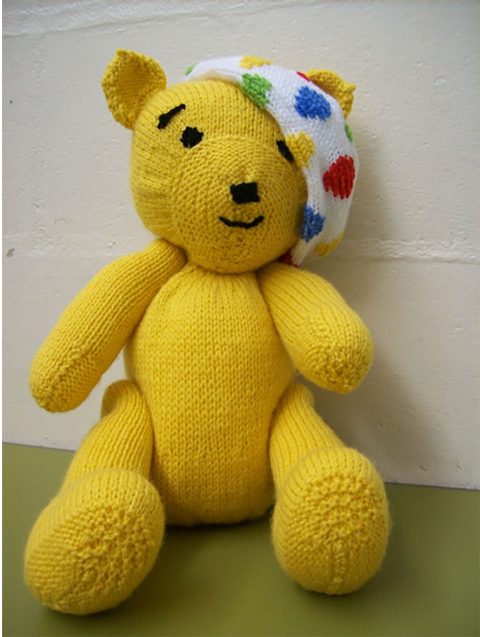 Once again, we will be aiming to create our very Pudsey bear in coins. Please come along with your bag of copper and silver coins on Friday 16 November between 8.30- and 9am.
IN ADDITION, we have had a Knitted Pudsey kindly donated to the school by one of the 'Elsing Knitters' to help with our fundraising.
He will be in school from Monday 12 November, and during the week children will be able to buy a ticket –this will be put in a hat and the winning ticket- drawn out of the hat in Friday's celebration assembly on 16 November.
Tickets are £1 each.