It was great to see a good number of parents/ carers at our recent parents' workshop.
The children who shared this approach spoke confidently to their audience about what Growth Mindset means to them. It is obvious they are really developing a good understanding of being a learner with a positive 'growth mindset!'
Those parents/ carers that attended found it helpful in knowing the approaches we use in school to encourage the children to develop positive attitudes to learning at home too.
If you weren't able to attend but would like to know what was shared, the powerpoint notes from the workshop and the parent's leaflet –  have been added below.
A couple of recommended books for children- My Fantastic Elastic Brain and 'Everyone can learn to ride a bicycle.'
A  3 minute video clip ( American) can be found on www.youtube.com/watch?v=d4uKCZTmyy4&safe=active   entitled 'Three Ways to a Growth Mindset'.
Workshop Powerpoint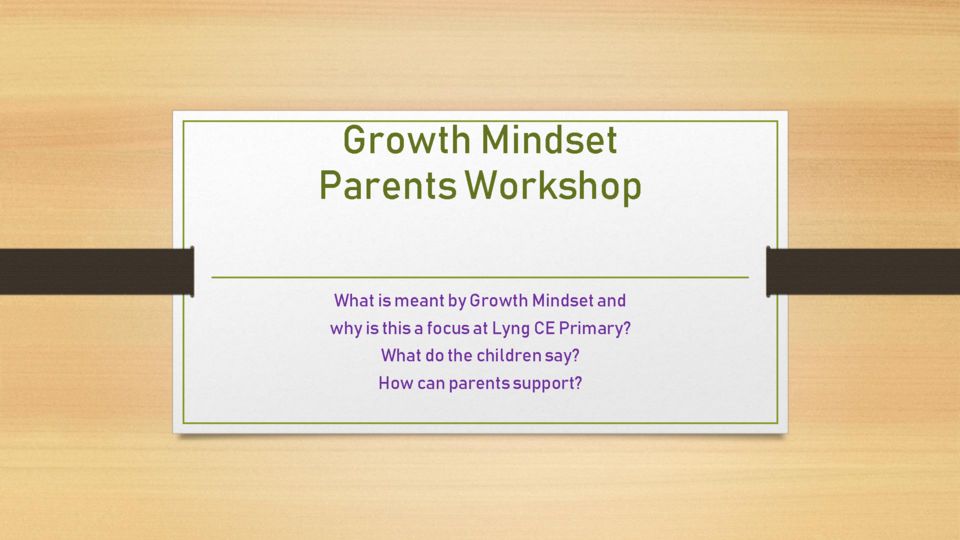 Parent's Leaflet